10 Best Detox Teas Of 2020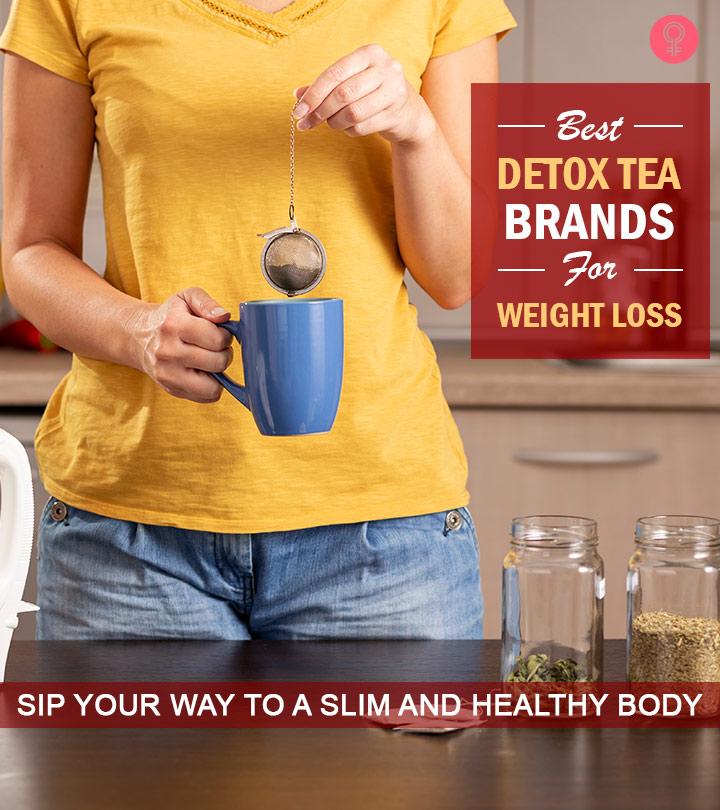 10 Best Detox Teas Of 2020 – Brand Reviews For Weight Loss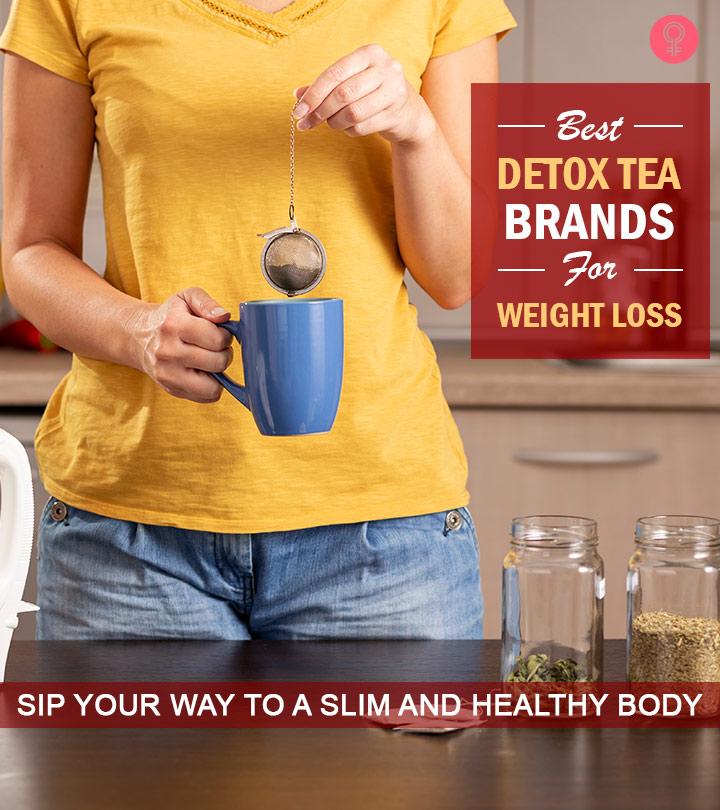 Home » Health and Wellness » Weight Loss
Drinking detox tea is a popular practice to lose weight. Detox teas contain antioxidants that help flush out toxins and reduce inflammation. They also rejuvenate the body and mind (1). But with so many detox tea brands on the market, finding the best one can be a challenge.
To make your life easy, we have curated a list of the 10 best detox teas for weight loss. Scroll down!
Note: You must also eat a balanced diet and work out regularly to lose weight. Herbal teas may cause stomach discomfort. Talk to your doctor before you start drinking them.
What Is Detox Tea?
A detox tea is a blend of traditional teas like green tea, oolong tea, white tea, black tea, and pu-erh with the right amounts of herbs, flowers, stems, spices, etc.
How Do Detox Teas Aid Weight Loss?
Many studies have stated the beneficial role of green tea, oolong tea, and black tea in promoting weight loss and increasing metabolic rate (2), (3), (4).
Detox teas can aid weight loss by improving the metabolic rate and decreasing water weight (by increasing the urinary output). Regular consumption of detox teas might offer positive results in terms of weight loss. However, it does not result in fat loss. You will need to make lifestyle changes, follow good food habits, and exercise, along with drinking detox teas, to lose fat.
Note: Detox teas aren't regulated by the FDA and may contain ingredients or additives that may be detrimental to your health in the long run. Excessive consumption of detox teas may lead to bloating, dehydration, diarrhea, electrolyte imbalance, gas, and nausea. Hence, it is important to consult a dietitian before going for detox teas, especially if you want to lose weight.
Let us now take a look at the 10 best detox teas for weight loss. Scroll down.
Best Detox Teas For Weight Loss
Ingredients
Chamomile, hibiscus, cinnamon, senna, rosehips, peppermint, ginger, gynostemma, papaya, echinacea, and flavors.
Review
Total Tea Gentle Detox tastes great and is fast-acting. Initially, you may have to go to the washroom frequently as the tea first cleanses the colon. After 2-3 days, bloating and any discomfort will disappear. You will also start to notice an improvement in your energy levels and productivity. Soon after, you will see visible changes in your appearance, get a flat tummy, and be highly motivated to eat and live healthily.
Pros
Tastes great
Helps you lose weight quickly
Reduces stress
Gluten-free
Caffeine-free
Cons
May cause stomach ache initially


Ingredients
Cinnamon, ginger root, long pepper berry, clove bud, cardamom pod, dandelion root, licorice root, burdock root, Indian sarsaparilla root, black pepper, rhubarb root, Chinese skullcap root, gardenia fruit, coptis root, forsythia fruit, and Japanese honeysuckle flower.
Review
Yogi Detox Healthy Cleansing Formula has helped many people with digestion issues and other health problems. The ingredients in this tea help reduce bloating, improve metabolism, and reduce weight and stress levels.
Pros
Gluten-free
Caffeine-free
Non-GMO
USDA certified organic
Cleanses the system and reduces bloating
Improves sleep quality
No artificial sweeteners or flavors
Cons
The spicy taste may not appeal to everyone.
It may irritate your digestive tract initially.


Ingredients
Dandelion root, blessed thistle aerial parts, lemongrass, lemon peel, peppermint leaf, hibiscus flowers, ginger root, licorice root, rose hips, and coriander seeds.
Review
A soothing combination of the ingredients makes this tea taste like drops of fresh dew in the morning. It has a subtle hint of spice and is great for clearing blocked airways and detoxifying and re-energizing your body.
Pros
Caffeine-free
Reasonably priced
Tastes good
No unpleasant aftertaste
Cons
Might take some time to get used to the flavor of the tea.


Ingredients
Senna, honeybush, orange peel, dandelion, ginger, fennel, grapefruit, alfalfa, rosehips, burdock, lemongrass, black walnut, sarsaparilla nettle, and natural flavoring.
Review
Hint Wellness – 14 Day Detox Tea claims to be a great weight loss and detox agent that reduces bloating, cleanses the colon, flushes out the extra water in the body, and makes you feel good and healthy within 14 days.
Note: If you are pregnant or nursing or under any medication, avoid consuming this tea.
Pros
Aids quick weight loss
Improves sleep
Reduces stress
Cons
May cause mild stomach cramps initially.


Ingredients
Decaffeinated green tea, chamomile, lemongrass, spearmint, tilia flowers, lemon and jasmine natural flavors, orange blossoms, hawthorn, vitamin C, and rosebuds.
Review
Celestial Seasonings Green Tea is the perfect blend of natural ingredients that help you calm down and induce sleep. When you get proper rest, your brain and body function in harmony and lower stress levels in the body. This can aid quick weight loss and improve your overall health.
Pros
Gluten-free
Caffeine-free
Induces sleep
Refreshing and rejuvenating effect
Cons
May not be suitable for everyone to drink right before bed.


Ingredients
Burdock root, dandelion leaf, fenugreek, nettle leaf, tulsi, rosemary, spearmint, and other natural ingredients.
Review
V tea T-tox 14 Day Detox Tea claims to induce weight loss within 14 days. It works by boosting the body's metabolism and suppressing appetite. Since it doesn't contain the natural laxatives, i.e., senna leaves, you will not be rushing to the washroom frequently. It is completely safe to take this tea to work or school for consumption later in the day.
Pros
Smells and tastes good
Makes you more active and alert
Boosts metabolism
Caffeine-free
No laxative effect
Cons
Not all ingredients are disclosed on the label.
May not be effective for weight loss for everyone within 14 days.


Ingredients
Lemon peel, ginger root, blackberry leaves, natural lemon and ginger flavors, lemongrass, and citric acid.
Review
You get a pack of Twinings detox tea at a reasonable price. The teabags are easy to use and have helped many people reduce extra weight. This tea helps relieve stress, prevents constipation, boosts metabolism, and tastes great. Have it during breakfast or between lunch and evening snack for quick weight loss.
Pros
Caffeine-free
Tastes good
Suppresses appetite
Boosts immunity
Cons
The taste may not appeal to everyone.
The packaging is not that sturdy.


Ingredients
Pomegranate, ginger root, matcha green tea, garcinia cambogia extract, rooibos leaf, green tea leaf, guarana seed, oolong wu yi leaf, lemon juice, sea salt, citric acid, stevia, and natural flavors.
Review
If you are not a fan of bitter-tasting teas, BaeTea is perfect for you. Its sweet and sour taste is an instant refresher and mood-booster. This tea doesn't cause any irritation, reduces bloating, and aids quick weight loss.
Pros
Tastes great
Reduces bloating
Cleanses the colon
Boosts weight loss
Cons


Ingredients
Green tea, cinnamon, orange peel, fennel, ginger, pomegranate, senna, cacao, and natural flavors.
Review
Green Root Tea is a low-calorie detox tea that tastes and smells great. It has a soothing effect and helps reduce bloating. Regular drinkers of this tea claim to have seen visible results within 2-3 weeks. It also helps boost immunity and brain function.
Pros
Contains organic ingredients
Reduces stress
Aids weight loss
Increases circulation
Tastes great
Can consume it as iced tea as well
Cons
Contains caffeine
The taste may not appeal to all.


Ingredients
Chicory root, licorice root, star anise fruit, Schisandra fruit dry extract, dandelion root, Lycium fruit dry extract, Schisandra fruit, kukicha twig, and ginger rhizome.
Review
The formulation of Traditional Medicinals Organic EveryDay Detox Tea is based on traditional Chinese medicine. It is mild and does not shock the body with a super-extra dose of ingredients. This tea helps stimulate the body's natural detoxification process and does not put too much strain on your liver.
Pros
Supports healthy liver function
Mild and tastes good
Boosts the body's natural detoxification process
Cons
May have an unappetizing taste.


These are the 10 best detox teas that help you reduce weight. Apart from weight loss, detox teas have many other benefits.
Detox Tea Benefits
Cleanses the liver.
Reduces stress and inflammation in the body.
It contains antioxidants that may help reduce the risk of cancer.
It contains beneficial phytonutrients that help slow down aging.
It has an energizing effect.
Boosts the immune system.
Prevents and cures many skin diseases.
Imparts a subtle glow to the skin.
Detox teas are herbal teas – and these too have side effects if you go overboard. Here's a list of side effects.
Detox Tea Side Effects
It may cause
abdominal pain when consumed in excess
diarrhea
your liver and kidney to get overworked
headache, nausea, and dehydration
You should take the following precautions before consuming detox teas.
Precautions
Children, pregnant and lactating women, and people on medications should stay away from detox teas.
Most detox teas are not FDA-approved. Hence, you must consult your doctor before consuming any detox tea.
Conclusion
Sipping on a detox tea may help you lose some weight. Ensure you have the tea between meals and during snack time to reap its benefits. Talk to your doctor before including detox teas in your regimen. Focus on healthy eating habits, manage your lifestyle, and keep moving around to lose weight in a healthy manner.
Stylecraze has strict sourcing guidelines and relies on peer-reviewed studies, academic research institutions, and medical associations. We avoid using tertiary references. You can learn more about how we ensure our content is accurate and current by reading our editorial policy.
Recommended Articles
The following two tabs change content below.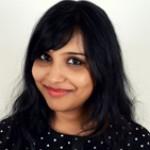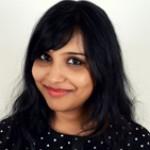 Latest posts by Charushila Biswas (see all)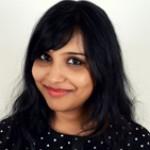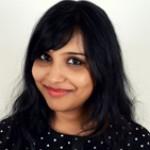 Charushila Biswas
Charushila Biswas is a Senior Content Writer and an ISSA Certified Fitness Nutritionist. She is an alumni of VIT University, Vellore and has worked on transgenic wheat as a part of her Masters dissertation from NRCPB (IARI), New Delhi. After completing her Masters, she developed a passion for nutrition and fitness, which are closely related to human psychology. And that prompted her to author a review article in 2015. She has written over 200 articles on Fitness and Nutrition. In her leisure time, Charushila loves to cook and enjoys mobile photography.
Follow us
Our Sister Sites
Copyright © 2011 – 2020 Incnut Digital. All rights reserved.
StyleCraze provides content of general nature that is designed for informational purposes only. The content is not intended to be a substitute for professional medical advice, diagnosis, or treatment. Click here for additional information .